Booker Noe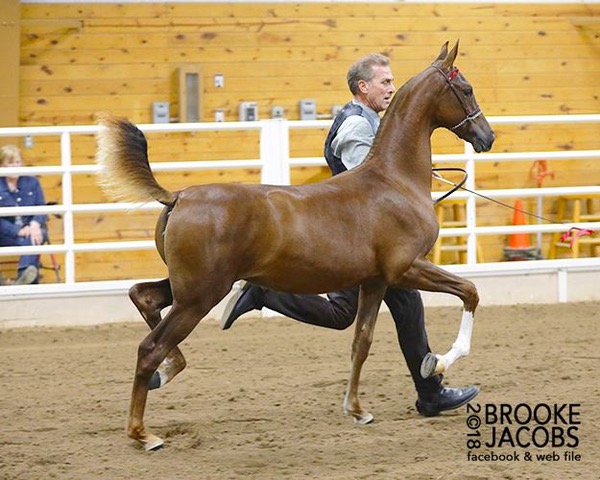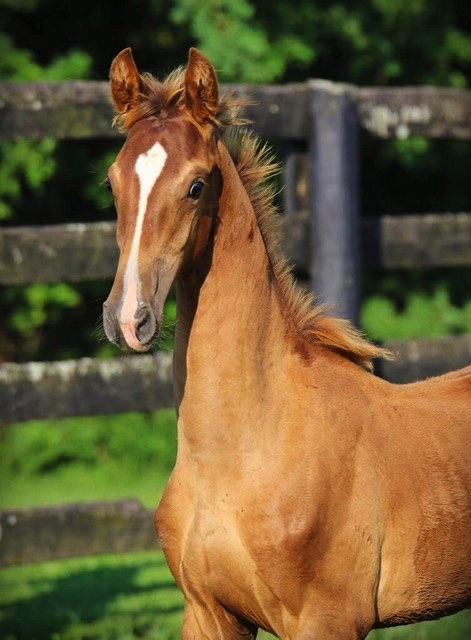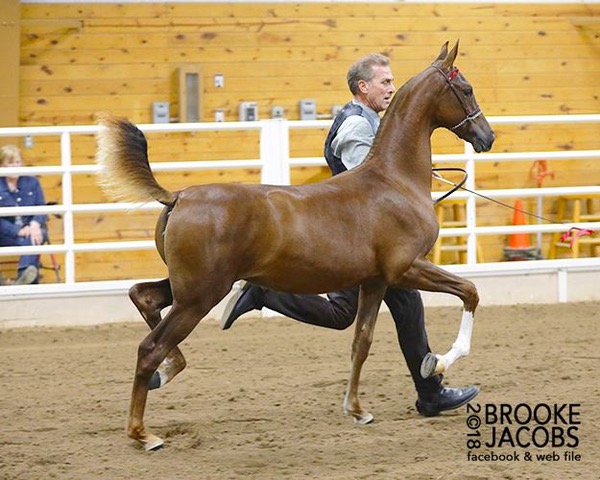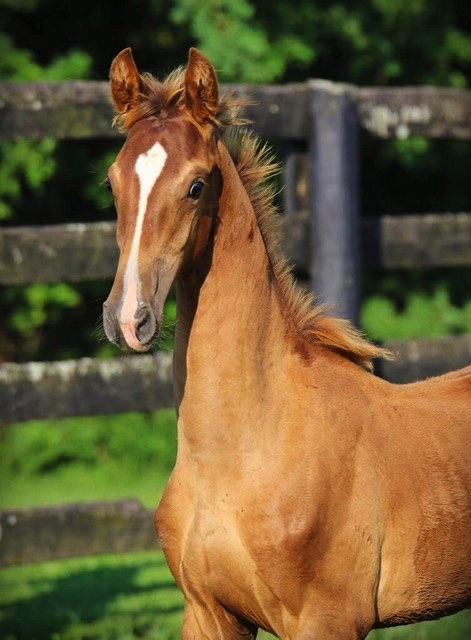 Booker Noe
Monday, Wednesday and Friday Collections Only
$1000.00
The gorgeous Booker Noe is one of the best bred young stallions to be offered at stud today. As classic as Kentucky bourbon, his unique name comes from the former master bourbon distiller of Jim Beam. From a family of champions and champion producers, he was an exceptionally gifted colt, destined to follow in the footsteps of his world's champion siblings until an injury sidelined his show career.
He is by the number one rated sire in the nation, Undulata's Nutcracker, sire of Three-Gaited WGC's CHDon O'Neill, Three-Gaited WGC CHMacadamia, Fine Harness WGC Nutcracker's Nirvana, and so many more. He is a full brother to the handsome We Must Be Nuts, a colt that proved winning in hand horses could also make top show horses in a variety of divisions. He earned the following titles: 2010 Weanling Breeders Open WC; 2010 ASR Kentucky Amateur Futurity Weanling WC; 2012 ASR Kentucky Futurity Two-Year-Old Fine Harness WC; 2013 ASR National Three-Year-Old Futurity Fine Harness WC; 2014 Fine Harness Junior Stallion/Gelding WC; 2015 Fine Harness Stallion/Gelding WC; 2016 Fine Harness Stallion/Gelding RWC, and has been defeated just 4 times in his career. Booker Noe is also a full brother to the powerful We Must Be Really Nuts, 2014 Three-Gaited Two-Year-Old Division II RWC, 2016 Five-Gaited Junior Stallion/Gelding RWC and 2016 Five-Gaited Junior RWCC, and is a half brother to the ultra-handsome, black, Double Black Diamond, winner of the 2011 Junior Park Pleasure WC and Junior Park Pleasure WCC.
Booker Noe is line bred to multiple WC and BHF sire New Yorker through Undulata's Nutcracker and Harlem Globetrotter. His sire line brings together the gameness, power and stamina of two of the best five-gaited world's grand champion sires CHWill Shriver and CHYorktown. Five-gaited world's grand champions themselves, these two stallions left a legacy of five-gaited winners behind them. The fourth generation of his pedigree finds two of the most famous fine harness mares in our breed's history. His top line features the outstanding Fine Harness WGC CHKate Shriver (BHF) while his bottom line is highlighted by the indomitable Fine Harness WGC CHSupreme Airs (BHF).
His dam is the striking, black Hall of Fame broodmare Evangelique, a daughter of WGC sire WCC Harlem Globetrotter. When crossed with Undulata's Nutcracker, daughters of WCC Harlem Globetrotter have produced WGC CHDon O'Neill, WGC Nutcracker's Nirvana, WC Passionut, WC Undulata's Rendezvous, WC Undulata's Simbara, etc. Evangelique is a half sister to 2005 Three-Gaited Ladies Amateur RWCC and Three-Gaited Ladies Amateur Over 15.2 RWC CHHighland Cavalier, and is the only producing daughter of her dam. Her dam, Highland's Angelina, is by Guided By Memories (by Mountain Highland Memories and the sire of WCC Ricochet Memories SF) and out of a daughter of Mountain Highland Memories. Booker Noe's third dam, Mountain Duchess MBF, is a full sister to Duchesslike (whose only foal is WC Five-Gaited Junior Exhibitor 13 and Under CHWill's No Doubt), and his fourth dam is a daughter of Pinetree Denmark.
On this side of his pedigree, he crosses twice to WGC sire Mountain Highland Memories, sire of Five-Gaited and Three-Gaited WGC CHMemories' Citation, WGC sire WC Merchant Prince, WC sire Mountain Highland Majesty (sire of FH WGC CHBe Happy from just 7 offspring), WC sire Memories Of Will Rogers (sire of WC CHMemories Paragon), WC sire Reminiscent MHM (sire of WC Best Of Memories and WC CHHarlem's Proud Mary), WCC CHWhat A Memory, WC Lifetime Memory, WC Royal Memories, Hall of Fame broodmares Desert's Precious Memories and Mountain Maria, and numerous others.
Booker Noe traces back to some of the best of the best of the old bloodlines in our breed, with the great WGC sire Stonewall King on this side of his pedigree as well as the gorgeous WC sire CHKing's Genius. A product of an amazingly successful cross and the sibling to multiple world's champions, Booker Noe has an incomparable pedigree that combines some the most outstanding world's champion show ring stars. From a prepotent family, he is destined to continue the family tradition of consistently siring excellence.