WC I'm First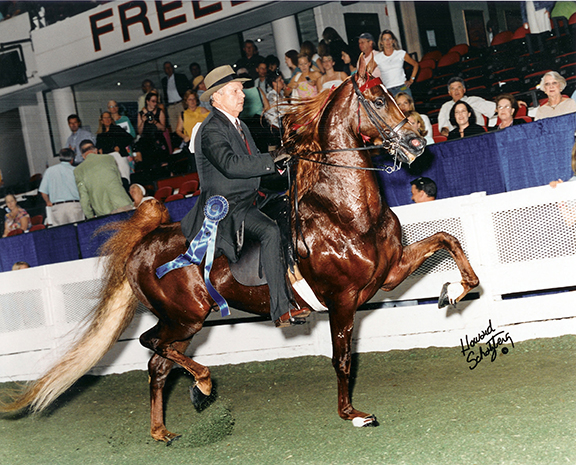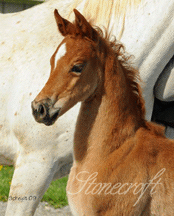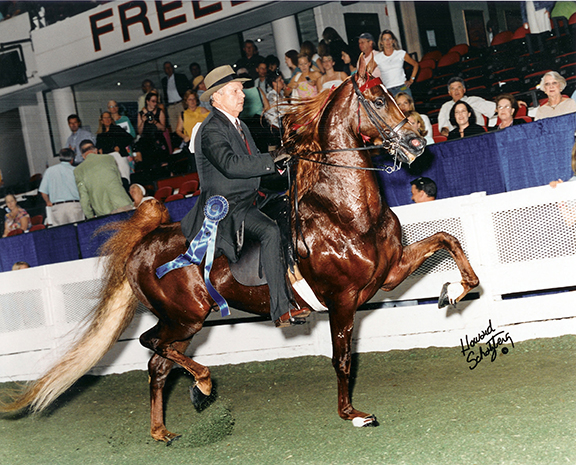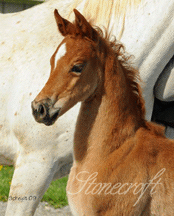 WC I'm First
Monday, Wednesday and Friday Collections Only
$3500
I'm First is the is the only living stallion to have won the 5 gaited stallion stakes 3 times. Prior 3 time or more Stallion Stake winners are Will Shriver, Yorktown, Wing Commander, Chief of Longview, King's Genius & Edna May's King. These are the Who's Who of our breeds foundation.
I'M FIRST won:
2 year old Five Gaited WC stake out of 12 and in the same year was 2 year old Fine Harness RWC out of 9. Talk about precocious.

3 year old WC Five Gaited Futurity out of 12 in one of the most remarkable classes ever.

He was RWC Five Gaited Jr Stallion and Gelding as well as RWC of CH Junior Five Gaited.

He was WC Five Gaited Stallion in 2005 out of 9

RWC in 2006 out of 11

WC Stallion in 2007 out of 11

And WC Stallion again in 2009 out of 12
In a very limited number of offspring he has already produced:
WC I'm First Born

RWC and reserve ASHA Three Gaited Sweepstakes winner Stonecroft First Request

ASHA Five Gaited Sweepstakes winner Stonecroft Hypnotic

AAC Champion Three Year Old Stonecroft First Impression.

2013 WC Weanling First Encore

2013 2 yo fine harness bluegrass futurity winner Valentine Rose

2014 WC Stonecroft Royal Reflection: first of 20 in the ASR National 3 Year Old Park Pleasure Futurity and the ASR Three Year Old Park Pleasure Sweepstakes winner

2014 Stonecroft First of All: first out of 45 in the All American Cup Weanlings Championship
With only 4 three year olds for 2013 and 14 two year olds, we are amazed by what will be debuting in the show ring this year.
His consistent ability to produce beauty with extreme athletic ability is sure to make him a true asset to our breed. He is an ideal cross with Calloway Hill bred mares as well as the Yorktown and Supreme Sultan lines.
Breeding is well worth the effort when you can proudly watch something you planned, carry home a blue ribbon. Stack the odds in your favor and make the wise choice. World Champion I'm First is destined for great things in the breeding shed.
STANDING AT:
Alliance Stud
1630 Todds Point Road
Simpsonville, KY 40067
502/722-0203
OWNED BY: STONECROFT FARM